Face Fit Testing Kits
Respiratory protective equipment (RPE) is essential equipment for some workers and industries, it is vital that the wearer is safely protected against airborne hazards such as dust, chemical particles, gases and vapours.
Face fit testing is an essential requirement for when using tight-fitting RPE, it is important to ensure the mask is fitted safely and correctly to maximise protection. ...
Showing 1-10 of 10 products
Relevance
Price (high-low)
Price (low-high)
RS Stock No.: 271-9037
Brand: JSP
Manufacturers Part No.: BPT050-000-000
Available in multiples of 1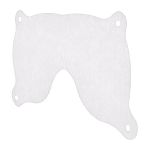 RS Stock No.: 193-8446
Brand: 3M
Manufacturers Part No.: 400+
Each (In a Pack of 10) (ex VAT)
Available in multiples of 10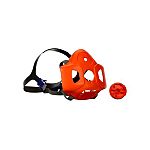 RS Stock No.: 190-1907
Brand: 3M
Manufacturers Part No.: HF-800-03
Available in multiples of 1
3M
-
Harness Assembly
Head Harness Assembly, Quantitative Fit Testing Adapter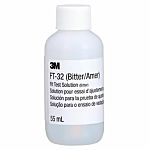 RS Stock No.: 448-1790
Brand: 3M
Manufacturers Part No.: FT32
Available in multiples of 1
3M
Bitter
Testing Solution
Fit Test solution 55ml bottle (bitter)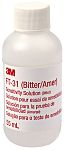 RS Stock No.: 133-236
Brand: 3M
Manufacturers Part No.: FT31
Available in multiples of 1
3M
Bitter
Testing Solution
Sensitivity Solution (55 ml)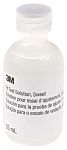 RS Stock No.: 448-1778
Brand: 3M
Manufacturers Part No.: FT12
Available in multiples of 1
3M
Sweet
Testing Solution
Fit Test solution 55ml bottle (sweet)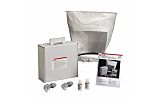 RS Stock No.: 448-1784
Brand: 3M
Manufacturers Part No.: FT30
Available in multiples of 1
3M
Bitter
Testing Kit
Fit Test Solution 55ml bottle (bitter), Hood & Collar, Instructions, Nebuliser x 2, Sensitivity Solution (55 ml)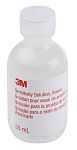 RS Stock No.: 133-232
Brand: 3M
Manufacturers Part No.: FT11
Available in multiples of 1
3M
Sweet
Testing Solution
Sensitivity Solution (55 ml)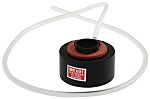 RS Stock No.: 448-2305
Brand: 3M
Manufacturers Part No.: 601
Available in multiples of 1
3M
-
Testing Adapter
Sampling Adapter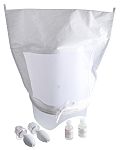 RS Stock No.: 448-1762
Brand: 3M
Manufacturers Part No.: FT10
Available in multiples of 1
3M
Sweet
Testing Kit
Fit Test Solution 55ml bottle (sweet), Hood & Collar, Instructions, Nebuliser x 2, Sensitivity Solution (55 ml)