Hydraulic Gear Pumps
Hydraulic gear pumps are used in a wide range of industrial, domestic and commercial applications that utilise hydraulic and pump systems. We offer variety of high quality hydraulic gear pumps in a range of displacements, sizes and rotational speeds to suit your hydraulic powered needs.
How do hydraulic gear pumps operate?
Hydraulic gear pumps feature interlocking cogs and gears t...
Showing 1-10 of 10 products
Relevance
Price (high-low)
Price (low-high)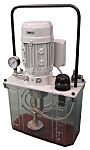 RS Stock No.: 253-7398
Brand: SMC
Manufacturers Part No.: SAI9410
Available in multiples of 1
SMC
1000cm³
10bar
-
-
9410
-
-
-
-
-
-
-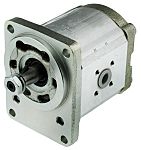 RS Stock No.: 511-5696
Brand: Bosch Rexroth
Manufacturers Part No.: 0510725030
Available in multiples of 1
Bosch Rexroth
22.5cm³
-
210 bar
500rpm
AZP
2500rpm
700rpm
115.4 x 90 x 120mm
3.8kg
120mm
115.4mm
90mm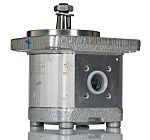 RS Stock No.: 511-5680
Brand: Bosch Rexroth
Manufacturers Part No.: 0510525022
Available in multiples of 1
Bosch Rexroth
11cm³
-
250 bar
500rpm
AZP
4000rpm
700rpm
96.6 x 90 x 118mm
-
118mm
91.6mm
90mm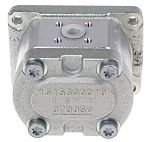 RS Stock No.: 511-5652
Brand: Bosch Rexroth
Manufacturers Part No.: 0510225006
Available in multiples of 1
Bosch Rexroth
4cm³
-
280 bar
1000rpm
AZP
4000rpm
1200rpm
85 x 90 x 120mm
3.2kg
120mm
85mm
90mm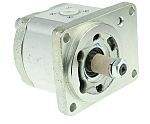 RS Stock No.: 511-5674
Brand: Bosch Rexroth
Manufacturers Part No.: 0510425022
Available in multiples of 1
Bosch Rexroth
8.2cm³
-
250 bar
700rpm
AZP
4000rpm
1000rpm
91.6 x 90 x 118mm
-
118mm
91.6mm
90mm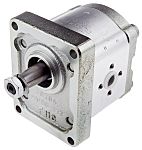 RS Stock No.: 511-5731
Brand: Bosch Rexroth
Manufacturers Part No.: 0510525074
Available in multiples of 1
Bosch Rexroth
11cm³
250bar
280 bar
500rpm
AZP
3500rpm
700rpm
97.5 x 87 x 112mm
3.4kg
112mm
97.5mm
87mm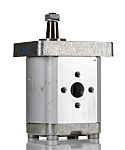 RS Stock No.: 511-5747
Brand: Bosch Rexroth
Manufacturers Part No.: 0510725112
Available in multiples of 1
Bosch Rexroth
22.5cm³
-
250 bar
500rpm
AZP
3500rpm
700rpm
126.5 x 87 x 112mm
4.2kg
112mm
126.5mm
87mm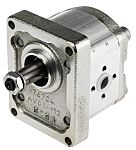 RS Stock No.: 511-5703
Brand: Bosch Rexroth
Manufacturers Part No.: 0510225022
Available in multiples of 1
Bosch Rexroth
4cm³
250bar
280 bar
1000rpm
AZP
4000rpm
1200rpm
84.1 x 87 x 112mm
3.1kg
112mm
84.1mm
87mm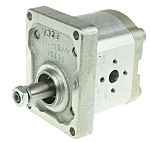 RS Stock No.: 511-5719
Brand: Bosch Rexroth
Manufacturers Part No.: 0510425043
Available in multiples of 1
Bosch Rexroth
8cm³
250bar
280 bar
700rpm
AZP
4000rpm
1000rpm
92.5 x 87 x 112mm
3.3kg
112mm
92.5mm
87mm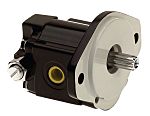 RS Stock No.: 125-4325
Brand: Parker
Available in multiples of 1
Parker
8cm³
-
250 bar
500rpm
PGP511
2500rpm
-
130.7 x 89.5 x 114mm
-
114mm
130.7mm
89.5mm