Chemical Tank Accessories
Chemical tank accessories facilitate and enhance the functioning of chemical tanks, which are storage containers for chemicals. These tanks are used for the static storage, processing, mixing and transport of raw materials as well as finished chemical products.
Since all chemicals have variable corrosion potentials, chemical tanks are designed to store specific chemicals. Chemical tank ac...
Showing 1-4 of 4 products
Relevance
Price (high-low)
Price (low-high)

RS Stock No.: 180-9206
Brand: ProMinent
Manufacturers Part No.: 914738
Available in multiples of 1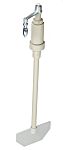 RS Stock No.: 180-9207
Brand: ProMinent
Manufacturers Part No.: 914701
Available in multiples of 1

RS Stock No.: 531-359
Brand: ProMinent
Manufacturers Part No.: 790359
Available in multiples of 1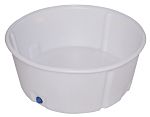 RS Stock No.: 531-327
Brand: ProMinent
Manufacturers Part No.: 1010880
Available in multiples of 1