Ladder Accessories
Ladder accessories are used in conjunction with ladders, telescopic ladders and step ladders to improve safety when in use, for additional security or when ladders are being transported.
What are the different types of accessory?
Roof Rack Clamps
- Ladders are often transported on the roofs of workers cars and vans. These metal clamps enable the adders to be attached saf...
Showing 1-4 of 4 products
Relevance
Price (high-low)
Price (low-high)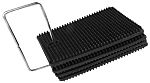 RS Stock No.: 669-3585
Brand: Zarges
Manufacturers Part No.: 100101
Available in multiples of 1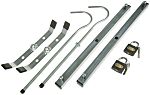 RS Stock No.: 669-3576
Brand: Zarges
Manufacturers Part No.: 40980P
Available in multiples of 1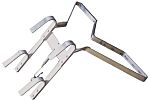 RS Stock No.: 660-1173
Brand: Zarges
Manufacturers Part No.: 40500
Available in multiples of 1

RS Stock No.: 799-0644
Brand: Zarges
Manufacturers Part No.: 40926
Available in multiples of 1